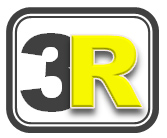 3R Calibration Services
We issue 3 types of report in SINGLE time to ensure the condition of instruments is in details reported.
Instruments Verification Report
Except reading performance, usually hardware performance might neglect by calibrator or user. We report your
machine condition for each feature functionality and ensure all in good or accepted condition before proceed the job.
Calibration Report
Calibration, a relationship among values and qualities of measuring instruments. We ensure our master is calibrated
and fully traceable in ISO/IEC 17025. Expanded Uncertainty will be reported in the calibration report.
Performance Comparison Report
Machine performance will drift from day by day but unknown the used life. With the comparison performance report,
we can take necessaary action to improve the condition and extend life span accordingly.